Filter by Subcategory
Business & Skills Training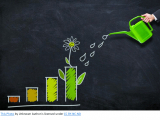 Mindfulness Leadership
with Martin Gagnon

Next available session starts May 26, 2022

, runs for 2 weeks
Faced with overwhelmed employees, high burnout rates, and a tough labor market, supervisors need to create a work culture that supports employees' emotional wellness. Based on the digital book, "Mastering the Yo-Yo," Meditation and Mindfulness teacher and author Martin Gagnon shares how leaders can create a mindful work culture that fully supports and retains valuable employees.  
Certified Residential Medication Assistant (CRMA)
with To Be Announced
This 40 hour CRMA course includes classroom instruction, with clinical practice available after completion of coursework. All students must complete clinical practice, either with our instructor or arranged through your healthcare facility, if applicable. Successful students will be certified to administer oral medications to residents in state-licensed assisted living facilities. Certification is valid for two years. Call 730-5040 for an application. This class will be held onsite at Westbrook Adult Education.