Filter by Category
Computers and Technology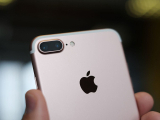 Fantastic Photo Finishes: Organize & Edit Images With Your iPhone/iPad Photos App
with Boomer Tech

Next available session starts Jan 24, 2022
3 additional sessions through Apr 18, 2022
Most of us take hundreds of photos that languish on our iPhone, iPad, or in the Cloud. Learn how to edit and organize your photos! The Photos app, ready-made slideshows, and use of albums will also be covered. 
Hidden Gems Lurking on Your iPhone & iPad
with Boomer Tech

Next available session starts Jan 24, 2022
3 additional sessions through Apr 18, 2022
Did you know that our iPhone tracks your movements? That the keyboard has hidden keys? That you can write and draw on your photographs? Our iPhones and iPads have many timesaving features that allow you to be creative and efficient. These "hidden gems" will show you how to learn the advanced features of our iPhone or iPad. 
Computer Basic for Beginners
with Jen Adams

Next available session starts Mar 23, 2022 at 4:30 pm

, runs for 2 weeks
1 additional session on Apr 5, 2022
Are you looking to strengthen your computer skills? Come join us for two evenings to learn more! The first night of class will be gathering your questions and goals about your computer use. Topics that may be covered include: turning your computer on and off, using a mouse vs. a trackpad, keyboard navigation, hardware vs. software vocabulary, using Google to search for information, and privacy and security considerations. Topics offered are subject to change depending upon questions students bring to class! No computer needed-Chromebook laptops will be available for in-class practice.