Filter by Category
Health & Wellness
Surviving Stress: Moving From Depletion to Renewal

Next available session starts Oct 12, 2022 at 5 pm

, runs for 1 week
ZOOM Life can be very stressful, depleting energy and motivation. Join us as we learn to mover from depletion to renewal! You will learn lots of exercises in Awareness, Breathing, and Compassion so you can increase your physical energy, think more clearly, and feel more uplifted. This information-packed class includes lots of student participation, with exercises and fun activities to to reduce emotional anxiety and cal the brain. You will come away knowing how to breath optimally, increase oxygen delivery to the body and brain, which will increase overall health and mental outlook. Carole Freeman, BS RRT, Breathing Specialist, is your instructor. 
Healthy Gut, Healthy Mind!
with Stephanie Walsh

Next available session starts Oct 31, 2022 at 5:30 pm

, runs for 4 weeks
Learn about what is going on in your gut, and how your food and mood are affecting your gut health. Weight gain, joint pain, allergies, thyroid problems, and more can relate directly to the health of your gut. This 4 part series builds your knowledge of the digestive tract and helps you to optimize your gut health. 
Week 1: The Whats of the Guts: anatomy of the digestive tract and the microbiome. 
Week 2: Eat your Greens and Gasoline: discover the hidden toxins in our food supply, and why gut health can protect you from these. 
Week 3: Fatigue, Fogginess, Fear, & Food. Gut health is the key to brain health! Learn about the gut-brain connection and what foods and supplements can support health. 
Week 4: Don't worry, I've gut this! Learn key lifestyle steps to support your digestive tract, improve your gut health, and live a happier and healthier life.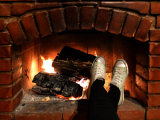 Holiday Stress Rescue
with Carol Charland-Cliche

Next available session starts Nov 9, 2022 at 6 pm

, runs for 1 week
ZOOM The holiday season is coming right up, and can be one of the most stressful times of the year for most people. In this class, you'll learn revolutionary mind-body techniques in Neural Retraining (NRT) to activate your natural relaxation response. You may not be able to eliminate holiday stressors, but you can counter their effects. You'll use these stress busting techniques all throughout the year to to manage everyday stress, too! Carol Charland-Cliche, Author and Wellness Coach, is your instructor. Class fee includes e-book and coaching support.