Filter by Category
Home & Family
Home Buying Essentials
with Casey Hamlin

Next available session starts Nov 2, 2022 at 6 pm

, runs for 1 week
Where do you start when you want to buy a house, especially in these challenging times? Join us to learn the necessary steps and components along the way to becoming a homeowner! Learn about the 3 C's: credit, capacity, and collateral. The home loan process is covered, as well as the Maine State Housing First Time Homebuyer Program. Bring your questions for this informative evening! Casey Hamlin, licensed loan officer, is your instructor.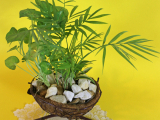 Houseplants 101
with Raychell Libby

Next available session starts Nov 3, 2022 at 5:30 pm

, runs for 2 weeks
Houseplants purify air, regulate humidity, and even reduce stress levels! This two week session teaches you the basics that you need to make your houseplants thrive. Basic needs will be covered in the first class: light, soil, water, nutrients, and pest control. The second class will include propagation and troubleshooting any issues are facing with your plants-bring in a photo of your plant, or bring a small plant in as needed to the second class.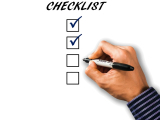 My Dying to Do List
with Jill Braceland

Next available session starts Nov 16, 2022 at 6 pm

, runs for 1 week
Do you know how much paperwork is involved in organizing your estate? This quick overview deals with matters involving Family, Finances, Future, and Funeral. Leave with a helpful resource list to guide you. Jill Braceland delivers seminars in organizing that are interactive, practical, and friendly.