Filter by Category
Our Classes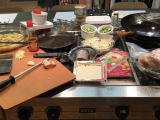 Easy Holiday Asian Appetizers
with Chris Toy

Next session starts Dec 4, 2023 at 6 pm
Join Chris Toy, author of 6 popular cookbooks for an evening of easy and tasty Asian appetizers. We'll make and sample three appetizers and two desserts from his books. Those in the know bring containers for possible leftovers! Signed cookbooks will be available. 
Full Course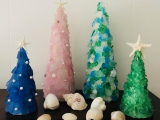 Sea Glass Holiday Trees
with Lisa Young

Next available session starts Dec 5, 2023 at 5:30 pm

, runs for 1 week
Make two beautiful Coastal Glass Trees using faux sea glass in beachy colors: green, aquamarine, crystal white, turquoise, and beach blue. Mix and match your colors! These trees look great as a set, or give one as a gift and keep one for yourself. Starfish toppers are optional for holiday-themed trees. Price includes all materials.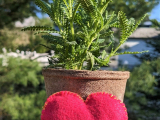 Soothing Lavender Heart Pillow
with Amy Witt, Horticulturist

Next available session starts Dec 5, 2023 at 6:30 pm

, runs for 1 week
Looking for a holistic and easy way to destress after a busy day? If you like to sew, making a small lavender-filled heart might be the perfect stress buster for you. Lavender is one of the most soothing herbs to have in your garden: it can calm anxiety, contribute to restful sleep, and relieve headaches. These little pillows also make great gifts! No sewing experience needed. Bring fabric scissors if you have them. Class fee includes materials.