Filter by Subcategory
High School Completion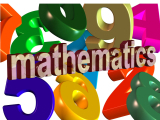 Math ll for HiSET
with Chris Hayward

Current session started Sep 19, 2023 at 4 pm

, runs for 8 weeks
This course gives you what you need to know in Algebra, Geometry, Data Analysis, and Probability to prepare you for success on the official HiSET Math test. Join this small group setting which tailors instruction to your needs! This class is also suitable for those who need a math refresher for work and college readiness.  
HiSET Preparation Lab
with Catherine Mayo

Current session started Sep 25, 2023 at 3:30 pm

, runs for 8 weeks
This class offers in-person instruction and support in HiSET subjects so that you can prepare for the official HiSET tests. We use HiSET Academy online program to brush up on those skills need to be successful in passing the HiSET exams.