Filter by Subcategory
High School Completion
HiSET Preparation
with Joe Moore

at 4:30 pm
This is a small, individualized class designed to assist students with completing their high school diploma by concentrating on what the student needs in order to successful complete all five tests.  Students have access to HiSET Academy, an online learning platform in addition to the class time. Pre-tests are administered in class to determine readiness for the tests.
Day:  Wednesdays
Time: 4:30 -7:30 PM
Instructor:  Joe Moore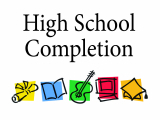 Registration Unavailable
HiSET/Accuplacer Preparation Class at South Portland High School
Price not
available
with Joe Moore
Please register directly with South Portland Adult Education.
Includes both HiSET preparation as well as preparation to take the Accuplacer placement test which is needed for placement in SMCC community college classes. 
Instructor: Joe Moore
Registration Unavailable
Odysseyware Web-based Learning
Price not
available
Scarborough Adult Education offers an opportunity for adult high school diploma students to earn missing credits through our web-based Odysseyware program. You may earn credits in a variety of subject areas by doing the required work on your home computer under the direction of an instructor/facilitator. You must meet with the academic coordinator for an Intake Session in order to embark on this program.
Please contact the office at 730-5040
Tech Facilitator: Cathy Renaud